WHO IS FORWARD EDGE
Forward Edge is a Christ-centered relief and development organization partnering with God to transform lives through international children's programs, mission teams and practical training.
WHAT DOES FORWARD EDGE DO
Forward Edge connects the global Church by integrating child-focused community development programs with short-term mission trips. Their model, which mixes missions and development, creates lasting transformation economically, socially and spiritually for children and communities suffering from extreme poverty, while also developing life-long disciples both in the States and abroad.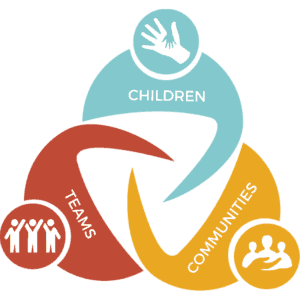 Haiti
Haiti is the poorest country in the Western Hemisphere, and over the last decade, natural disasters have left millions of families displaced and countless orphans.
Children in this region suffer from polluted water, extreme malnutrition, no medical care, and difficult access to education. Extreme poverty has resulted in more than 400,000 Haitian children nationwide being trapped in a form of slavery called restavek(meaning to "stay with"). They may live with relatives, friends, or even strangers and are often mistreated and forced to work in the home, usually at the expense of their educations. Many are even physically or sexually abused.
We have partnered with Forward Edge to help provide medical assistance. Our goal is to raise $5,000 by November 1st.
Nicaragua
Poverty has been prevalent for years in Nicaragua, and with the recent political crisis, they need more help than ever. We are reaching the next generation of boys and girls with the love of Christ. The repeated cycle of poverty is propelled by a one-in-three teen pregnancy rate, extremely high drop-out rates in school, and a desperate need for the Gospel to be shared openly and fervently.
We have partnered with Forward Edge to help break this cycle through micro loans. These loans provide opportunities that create lasting solutions to the urgent needs of vulnerable children and their families in Nicaragua. Our goal is to raise $5,000 by November 1st.